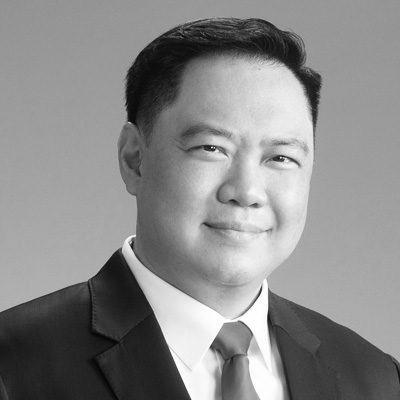 Eugene Seah
Chief Operating Officer (Singapore Operations)
Senior Director, Group CEO's Office & Special Projects
---
An accomplished veteran who is well reputed in the built environment industry, Eugene has garnered a wealth of experience and expertise which he brings to bear on the senior leadership roles that he holds within Meinhardt.
In his capacity as Senior Director, GCEO Office, he works closely with the Group CEO of Meinhardt Group, Mr Omar Shahzad, to spearhead a number of new initiatives and business lines. Eugene has also taken on a newly carved out role as Chief Operating Officer (COO) of Meinhardt Singapore operations – Singapore is a key node within the Meinhardt Group given that the Group is globally owned and headquartered there. At the same time, Eugene is a part of the global management board that is responsible for overseeing the Group-wide business and setting the business direction.
Eugene has vast leadership and technical experience in the built environment industry and has taken on various local and international leadership roles throughout his career. Eugene joined Meinhardt from Surbana Jurong Group where he was a Managing Director and helmed a variety of senior roles including Senior Director, Group CEO's office, in charge of the Group's special projects and strategic initiatives, namely, the Key Account Management Office, Digital Management Office, and Sustainability and Resilience Office. He was also a Director on the Boards of Threesixty Cost Management and Threesixty Contract Advisory, and an Adjudicator in the Singapore Mediation Centre.
Prior to joining Surbana Jurong, Eugene was the Managing Director and City Executive for Arcadis Singapore from 2012 to 2017. He started his career in 1999 at the renowned Davis Langdon & Seah where he worked in a variety of different roles before becoming Partner of the firm in 2008. As Partner, he was responsible for the firm's businesses in Singapore, Vietnam, Korea, Indonesia and India before the firm was merged with Arcadis in 2012.
Besides having extensive experience in Quantity Surveying, Eugene is a Green Mark Accredited Professional and Infrastructure Sustainability Accredited Professional. He injects sustainability, value management and green approaches into his work to achieve project efficiency. He is an ardent advocate for the deployment of digital advancements and technology.
He is also adept at enhancing productivity in Design and Construction, and leading research on Computational BIM, Visualisation and Imaging. His efforts have won him several notable awards and accolades including the RICS Construction Professional of the Year (2019), the Advance Certificate in Learning Program from the Institute of Adult Learning as well as the qualification on the ISO 19650 for BIM and Collaboration.
Eugene graduated with a Bachelor of Science (BSc) (1st Class Hons) from the University of Reading in 1999 and a BSc in Technology Management and Computing (1st Class Hons) from the University of Portsmouth in 2002. He also completed a Master of Science (MSc) in Construction Law and Arbitration from the joint NUS and Kings College London programme, an MSc in Sustainable Building Design from the University of Nottingham, and the Senior Management Development Program from Harvard Business School.
Eugene is an integral part of the Meinhardt team as we continue to strive for digital transformation and provide innovative, smart, resilient and sustainable solutions to all our clients.