Meinhardt Group provides master planning services through its wholly-owned subsidiary Meinhardt Planners Singapore (MPS).
As part of the group's integrated multi-disciplinary engineering, planning and project management services, MPS designs comprehensive urban and infrastructure masterplans for cities and industrial townships at various stages of development.
From concept to detailed masterplans, city visioning and planning to capacity building, MPS provides a full suite of planning services.
What distinguishes MPS' services is our ability to develop plans that complement a city's social and economic objectives, with a strong emphasis on improving the quality of life, growing communities and promoting sustainability.
Backed by established teams with deep experience, we adopt global urban design practices grounded in planning principles honed from Singapore's famed urban planning methodology.
As part of the Meinhardt Group, we are able to mobilise multidisciplinary expert teams to deliver solutions that cover the entire project life cycle, from planning and design, through to implementation, execution and management, and conduct capacity building for post-project works.
Whether you are looking for complete turnkey solutions or specific service support, we have a complete suite of capabilities across the urban, industrial and infrastructure development value chain to cater to your needs.
Our Sustainable Approach to Integrated Planning
The Triple Bottom Line Approach To Planning
Sustainable Planning in emerging regions is not just about creating zero-carbon cities; it's to address future developments with a holistic approach towards synergy and compatibility to nature, social & economic activity. This will enable cities to uplift the quality of lives as well as a living environment for communities to thrive in a conducive economic settings.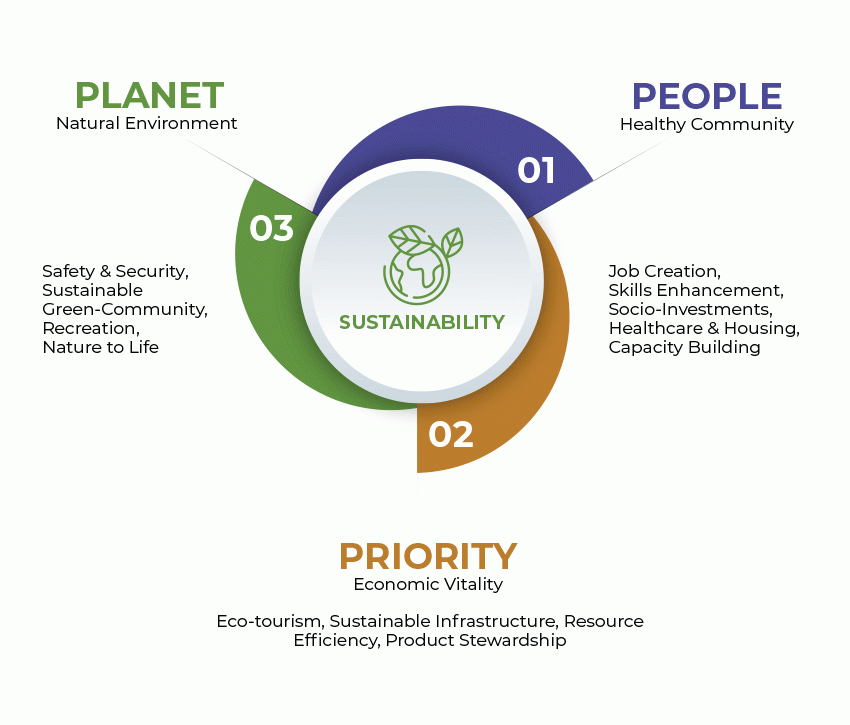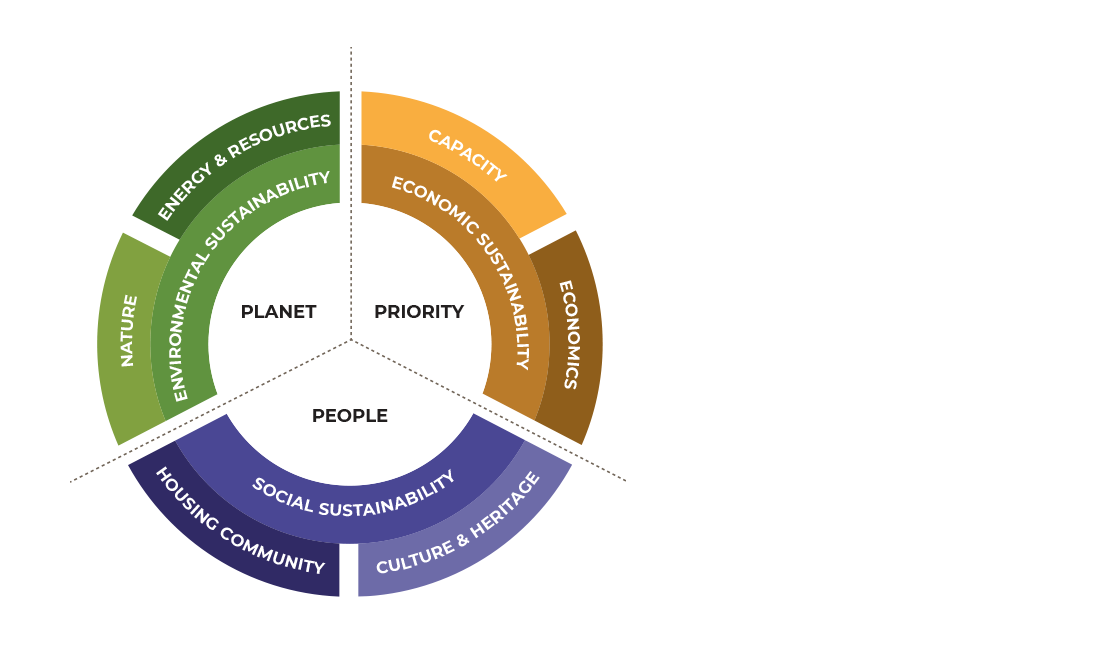 Urban Sustainability Framework (USF)
For all Urban Planning projects at MPS, an Urban Sustainability Framework (USF) would be defined in order to determine the planning direction arising from the Triple-Bottom-Line approach at the beginning of the planning exercise. The framework will set clear sustainability targets, KPI's, strategies and solutions to ensure the city's long-term sustainability objectives and issues would be addressed. The USF will be the overarching guide in the planning process and would be a reference for all planning resolutions.
Balancing the triple-bottom-line concept of the 3Ps, People, Planet and Priorities will ensure Harmony between Communities, Nature, and the Economy to create a sustainable livable environment that will be the model for the future cities to follow.
Services
Urban Design Framework Plans
Town Planning
Master Plan Preparation
Strategic Planning Studies
Planning Approvals
Project Management
Water Resources