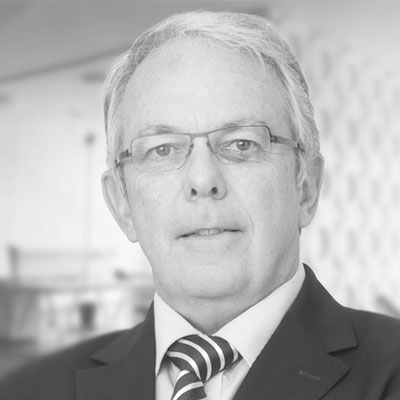 John Pollard
Managing Director, Meinhardt (Thailand) Ltd.
Director, Meinhardt Asia Pty Ltd.
Group CEO – South Asia, Meinhardt Group International Limited.
---
Our philosophy is simple; our clients' need are paramount
From New Zealand, has over 36 years experience in civil, structural and earthquake engineering and project management with considerable international experience in Europe and S.E. Asia at an advanced technical level. John is responsible for all aspects of running our large multi-discipline consulting engineering office in Bangkok, is fluent in the Thai language and maintains hands-on leadership to provide significant technical and management input on our projects.
At Meinhardt, we are strong believers in the notion that the strength and success of a company lie in the quality of its people. While we have instituted standard QA procedures, we believe that this alone is not enough, as ultimately success is up to the excellence of individuals.
The key to our success has been hiring quality people with exceptional talent and experience across the various practice areas.