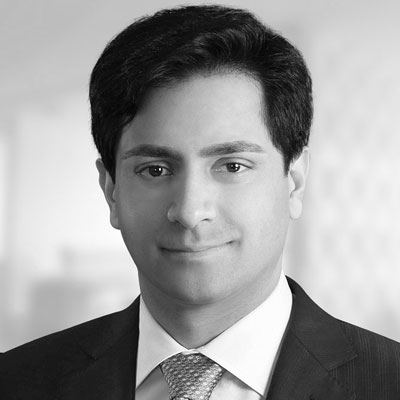 Omar Shahzad
Group CEO - Meinhardt Group
---
Omar Shahzad is the Group Chief Executive Officer of the Meinhardt Group since 2013. As Group CEO, Omar oversees the performance of the global group of nearly 5,000 employees across 55 offices, with a particular focus on client management, business expansion and diversification, especially smart cities and digitalization.
Omar served as the Deputy CEO for the Meinhardt Group from 2010 to 2013.
Under his leadership, the Group has grown significantly and achieved a number of milestones:
Meinhardt's is ranked as the 46th largest international engineering firm in the world & the largest privately held engineering firm in Asia.
Meinhardt was the first engineering company in Singapore to be conferred the International Headquarters Award by the Economic Development Board (EDB) of Singapore.
Meinhardt has also partnered with EDB to set up two Centers of Excellence, one in Smart Cities and another in Project Management and Construction Management.
The Group set up a new Water and Environmental division & Meinhardt's Water Training Centre (WTC) in Singapore, the first of its kind to provide managerial & technical hands-on training to officials from water utilities companies, governments & municipalities worldwide. The WTC was set up in conjunction with Public Utilities Board, NTU Business School and Enterprise Singapore.
Omar continues to be closely involved with the Group's Middle East and more recently Africa business. Under his stewardship, the Middle East region has been the fastest growing business for Meinhardt. The Group now has 12 offices in the region & is working in 20+ countries.
In 2017, the Group set up MGI Capital, commercial advisory business to leverage the Meinhardt's connectivity and market access to identify and implement bankable real estate and infrastructure projects.
Omar is currently the Singapore Chairman of the ASEAN Young Entrepreneurs Council and member of the SBF Built Environment Sub-committee. He serves on the BuildSG Advisory and Tripartite Committees set up by Building Construction Authority of Singapore to advise and help steer the nation's Construction Industry Transformation Map.
Omar is a member of the prestigious Young President's Organisation, a global leadership community of over 29,000 Chief Executives in over 130 countries founded in New York, USA.
He was an investment banker with an international bank where he was involved in several landmark equity capital and fixed income transactions as well as mergers and acquisitions. These include being an advisor for a US$2 billion sovereign bond offering for the Republic of Indonesia; a US$70 million acquisition of Advanced Interconnect Technologies by Unisem (M) Barhad; and a US$415 million acquisition of a 20% stake in EON Capital Berhad by Primus Pacific Ltd.
He started his career as a management associate and later as a credit analyst with Citigroup based in Singapore.
Omar graduated from Tufts University, Medford, USA with a Bachelor of Arts (cum laude Hons) in Economics.
He held a number of student leadership positions at University including Singapore Connect, Muslim Society at Tufts etc.
He was also a council member of North East CDC, from 2004-2008, the youngest at the time.