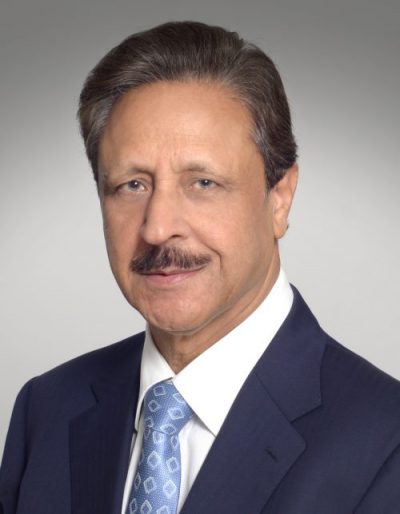 Dr. Shahzad Nasim
Executive Chairman - Meinhardt Group
---
Dr. Nasim helms the Meinhardt Group as Executive Chairman and is its major shareholder, with oversight of Meinhardt's strategic direction, business expansion, key clients and major projects. He has been instrumental in leading the rapid growth of the Meinhardt Group, which is ranked by Engineering News-Record (a list of who's who in the engineering and construction world) as one of the largest independent engineering consultancy firms globally.
Headquartered in Singapore, Meinhardt Group employs 5,000 staff in 55 offices across the globe, and consults on projects worth over US$25 billion annually. The Company provides lead consultancy, engineering, master-planning and project management services for all types of buildings and major infrastructure projects worldwide. The Company has designed many landmark projects in Singapore and around the world.
Prior to acquiring the Meinhardt Group and shifting the headquarters from Melbourne to Singapore in 2010, Dr. Nasim was the CEO of Meinhardt Group International since 1997 and Managing Director of Meinhardt Singapore since 1985.
He spearheaded the Group's expansion into China, Middle East, South Asia, Southeast Asia and the United Kingdom.
Dr Nasim, a professional engineer by training, is regularly invited to speak at local and regional conferences and has numerous papers to his credit. He is actively involved in educational, professional and statutory boards related to the construction industry.
In recognition of his entrepreneurship, Dr. Nasim was awarded the Entrepreneur of the Year Award by Rotary-ASME Singapore in 2004 and the prestigious Ernst & Young Entrepreneur of the Year Award (Engineering) in 2012.
He was conferred the inaugural Distinguished Professional Engineer Award by the Professional Engineers Board in 2014 and the NUS Distinguished Engineering Alumni Award in 2015. In March 2017, he was presented with the ACES Lifetime Achievement Award.
Dr. Nasim received his doctorate from Honolulu University and obtained his Master in Civil Engineering from National University of Singapore.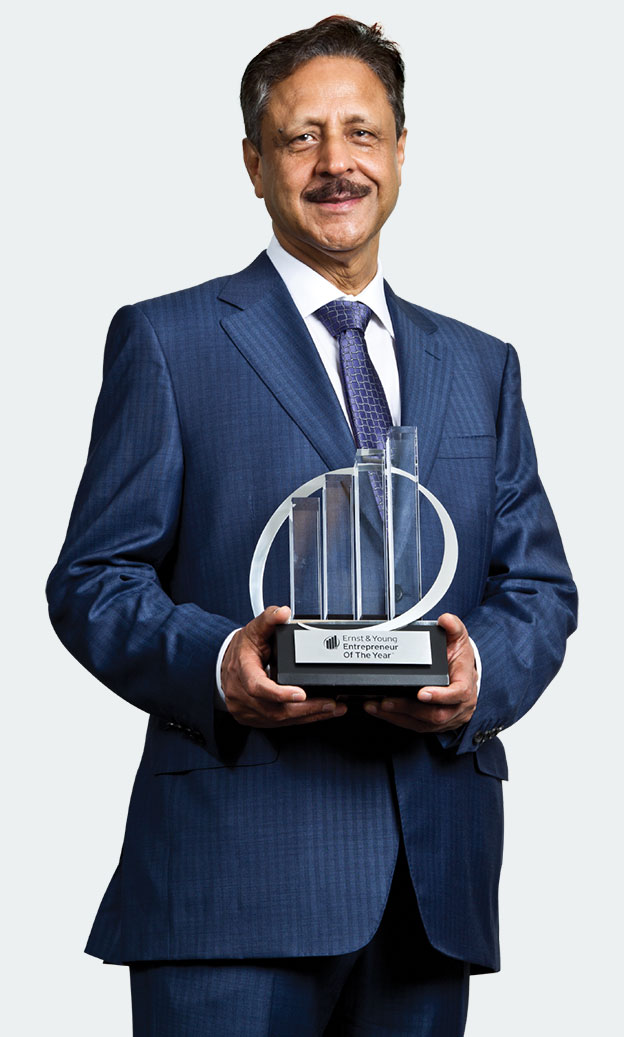 OTHER APPOINTMENTS IN THE PUBLIC SECTOR, PROFESSIONAL BODIES & ACADEMIC INSTITUTION
2018 – 2019
UAE Executive Committee Member, Singapore Business Council
2018 – 2022
Infrastructure Committee Member, Singapore Business Federation
2017 – 2019
Vice Chairman, Middle East Business Group of Singapore Business Federation
2016 – Current
Member, Singapore Housing Development Board Inaugural Civil & Structural Engineering Advisory Panel
2012 – Current
Member, Management Board of Institute of South Asian Studies, National University of Singapore
2009 – 2010
Member, Economic Strategies Committee (Land Use Sub-Committee), Ministry of National Development, Singapore.
2009 – 2010
Member, Economic Strategies Committee (Land Use Sub-Committee), Ministry of National Development, Singapore
2006 – 2008
Board Member of Professional Engineers Board
2007
Member of Accreditation Selection Panel
2006 – 2008
Board Member of Board of Architects
2001 – 2005
Board Member of Building Construction Authority
2000 – 2004
Member, Advisory Committee, NTU School of Civil Structural Engineering
1999
Member of NTU's School of Civil & Structural Engineering's Academic Audit Visiting Committee
1997 – 1998
Resource Panellist for the National Development GPC