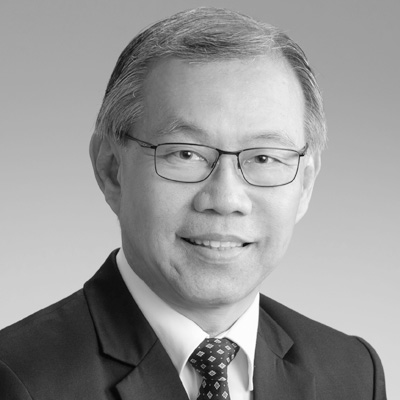 Go Yang San
Managing Director, Meinhardt Singapore
Regional Director for Infrastructure, Meinhardt Group
---
With over 35 years of experience in the planning, design, and management of major civil, structural and infrastructure works projects in Singapore and across the region, Mr Go Yang San has been a prominent figure in the built environment industry and brings to bear a wealth of expertise on his new role.
Mr Go has enjoyed an extensive career with Meinhardt previously. He played a key role in the growth and success of Meinhardt Infrastructure Singapore Pte Ltd, the infrastructure design subsidiary of Meinhardt's Singapore business from 2004 to 2017. He was involved in a leadership role in a number of notable projects related to MRT Downtown Line 3, Marina Coastal Expressway, Gardens by the Bay, and Thomson East Coast Rail Line, to name a few.
In addition to his vast experience in Singapore, Mr Go was actively involved in various projects in the region and the Middle East. Some of the major projects he has led outside Singapore include the Taiwan High Speed Rail, Dubai Metro projects and various infrastructure planning and design projects in the Middle East.
Prior to re-joining Meinhardt, Mr Go was the Managing Director of Australia-based Aurecon's consulting business in Singapore, where he played a significant role in expanding the company's business and local footprint.
Mr Go obtained a Bachelor's Degree in Civil Engineering from the National University of Singapore. He is a Senior Member of the Institution of Engineers Singapore; Member of the International Association for Engineering Geology and the Environment (IAEG); Member of Singapore Institute of Management (SIM); Member of Singapore Structural Steel Society, and a Life Member of Tunnelling and Underground Construction Society (Singapore).
As the Managing Director of Meinhardt Singapore, Mr Go spearheads the company's strategic direction, business development and overall operations. He works closely with the rest of the leadership team in Singapore and the Global Board to propel Meinhardt's Group's growth in Singapore and overseas especially in areas such as infrastructure, climate change and digital transformation.